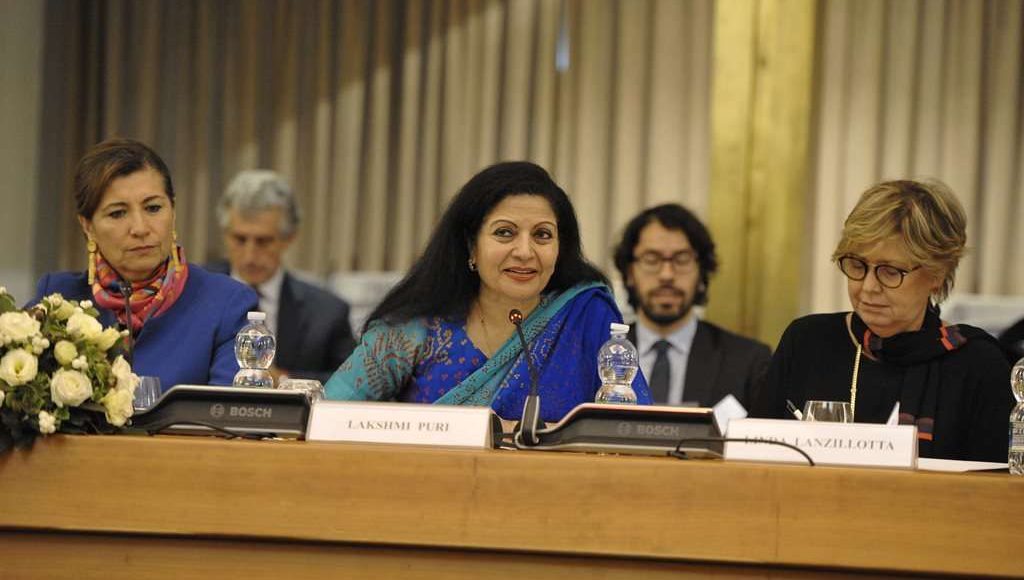 WE – Why women matter. Promoting gender balance in public life and economic strategies
International Meeting – Rome, October 21, 2016
The first international meeting of the WE – Women Empower the World leg was held in Rome on October 21, 2016, also in cooperation with the Italian Ministry of Foreign Affairs and International Cooperation and OECD. The agenda centered on promoting gender balance in public life and economic strategies.
The conference inaugurated the events of the Italian G7 on gender issues and marks the launch of WE-women empower the world, the international network to which you belong and which will continue the activities started with Women for Expo.
This event aims to stimulate an informal "off the record" discussion on empowering women for a more inclusive and dynamic economic growth, promoting women's role in public life, and providing guidance for the future.